Welcome to the IAC Partnership Page
See the organsiations that have recently joined: Click Here
Become an IAC Supporter: Since 1966, the International Association for Counselling has been working to develop counselling worldwide. As a result counselling is now offered more widely throughout the world. Counselling improves people's lives and can make a significant contribution to alleviating world difficulties. Delivering IAC's aims requires Time, Money and Hard Work. We ask you to help fund this work and would be grateful for your support. By becoming a Supporter your financial contribution will help us to:
Advocate: The counselling profession needs a strong and united voice. IAC utilises its consultative status with intergovernmental organisations including United Nations Agencies (e.g. UNESCO, WHO, ILO) to strengthen counselling's position worldwide. We contribute to the high-level healthcare, and education, policy decisions that directly impact you and your clients. 
Develop the Counselling profession internationally: In some countries there is no counselling at all. IAC can help to establish counselling structures, (e.g. National Associations or education courses) in those countries.
Work with International NGOs:

 that send people to the world's problem areas (e.g. to help in the aftermath of terror and refugee catastrophes), in order to increase the role and contribution of counselling.
Promote the Recognition of Counselling in your Country: IAC lobbies and influences governments and other International organisations to have counselling better recognised as a profession.
Build the Counselling Movement: Counselling changes lives for the better and reduces suffering. Our humanitarian movement advocates for more access to counselling.
All support is gratefully received and can be made by International Bank Transfer (Bank Details Below). Please mark donations "IAC Support".
International Association for Counselling
Bank Details:                            Bank of Valletta, 2 St James street, Siggiewi SGW 1609 – Malta. 
Account Number:                    40019810924
BIC (Bank Identifier Code):    VALLMTMT
IBAN (International Bank Account Number): MT15VALL22013000000040019810924
Thank you for your support. 
If you are interested in other partnership possibilities please contact us.  
IAC Partners with National and Regional Counselling Associations, Institutions and Services worldwide. A wide range of Partnership and Membership possibilities exist for Counselling Associations, Institutions and Services to work with IAC. Possibilities include: 
becoming an IAC Member (Individuals and groups)

Support IAC's work through making a Donation

Partnership on Specific Projects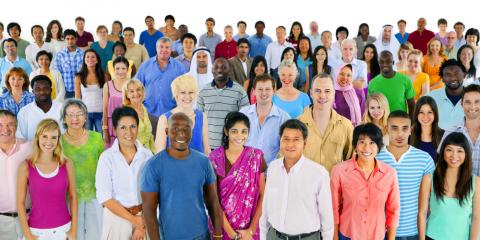 Special Mention: The Canadian Counselling and Psychotherapy Associtaion (CCPA): IAC are delighted to have the CCPA as a Patron Association. Over the years, CCPA have generously provided financial and in-kind support to IAC which has greatly assisted our development.  
If your Association would like to discuss similar involvement please contact us. 
Member Organsiations, and Counselling Associations that IAC has partnered with for Conferences, Projects and other Activities include:  
Academy of Certified Counsellors 
Academie voor Counselling en Coaching Belgium
ACC Institute of Human Services 
African Counselling Network
ABvC  - Algemene Beroepsvereniging voor Counselling 
All Russian Psychotherapeutic League
American School Counsellor Association
American Counseling Association
Asociacion Argentina de Counselors
Association Portuguesa de Psicoterapia Centrada na Pessoa e de Counselling (APPCPC)
Association des Conseillers d'Orientation – Psychologues – France (ACOP-F)
Association for Family Therapy and Systemic Practice in the UK (AFT)
Association francaise de counseling dans l'approche centree sur la personne (AFCACP)
Associazione Nazionale Counselor Relazionali (A.N.Co.Re.)
Australian Association of Career Counsellors (AACC)
Australian Psychologists and Counsellors in Schools
Australian Counselling Association (ACA)
Australian Psychologists and Counsellors in Schools Association (APACS)
Better Path Family Counseling and Consulting
British Association for Counselling and Psychotherapy (BACP)
British Association for Sexual and Relationship Therapy (BASRT)
BC Association of Clinical Counsellors
Canadian Counselling and Psychotherapy Association (CCPA)
The Career Academy - New Zealand and Australia
Canadian Professional Counsellors Association  
Centro Risorse Europeo per l'Orientamento (European Resource Centre for Guidance)
Conference on the Protection of Unaccompanied and Separated Children
Council for Accreditation of Counselling and Related Educational Programs
Council of Europe NGO Site
Counselling in Nederland
Counsellors and Psychotherapists Association of New South Wales (CAPA)
Danish National Council for Educational and Vocational Guidance
(Radet for Uddannelses- og Erhvervsvejledning or R.U.E.)
DI TUTTO CUORE COUNSELING ACADEMY
Deutsche Gesellschaft für Beratung / German Association for Counseling e.V. (DGfB) 
Federacion Espanola de Asociaciones de Psicoterapeutas (FEAP)
Healing Hearts Centre (Singapore)
Imam Abdulrahman Bin Faisal University
Institute of Guidance Counsellors (IGC)
Istituto Artemisia Counseling Relazionale e Coaching
International Association for Educational and Vocational Guidance (IAEVG)
International Association of Counseling Services (IACS)
Indian Institution of School Psychology, School Counseling & Guidance
International Counseling Network
International Federation for Psychotherapy (IFP)
International Institute of Psychosomatic Medicine (IIPM)
Irish Association for Counselling and Psychotherapy
Malta Association for the Counselling Profession (MACP)
Malawi Association of Counsellors (MAC)
National Board of Certified Counsellors and Affiliates
National Centre for Guidance in Education (NCGE)
New Zealand Association of Counsellors (NZAC)
New Zealand Assciation of Christian Counsellors Association (NZCCA)
Queensland Counsellors Association
Psychotherapeutisches Institut Bergerhausen (PIB)
Psychotherapy and Counselling Federation of Australia
Roosevelt University Counseling and Human Services
Singapore Association for Counselling (SAC)
Societa Italiana di Counseling (SICo)
The University of Edinburgh, School of Health in Social Science
The University of Malta, Department of Counselling 
Universiti Malaysia Sarawak (UNIMAS)
Unleashing Mind Professional Counselling Academy (Hong Kong)
U.P.ASPIC - Università del Counselling ASPIC
Thank You