A Warm Welcome
Thank you for visiting the IAC website. 
The International Association for Counselling (IAC) is an International Non-Governmental Association (NGO) with United Nations consultative status (ECOSOC, WHO, UNESCO, UNICEF and ILO). Since 1966 we have worked to advance the development of counselling through practice, education, research, and advocacy initiatives. IAC advances the development of counselling in order to improve people's lives and well-being.
Our Vision: A world where counselling is available to all.
Counselling changes lives for the better and reduces suffering. IAC's humanitarian movement advocates for more access to counselling worldwide. IAC lobbies and influences governments and international organisations to have counselling better recognised as a profession. In some countries there is no counselling at all. IAC helps to establish counselling structures, (e.g. National Associations or Education Programmes) in those countries. Technology is moving the global circle of counsellors ever closer. IAC embraces the modernisation of our profession and proudly serves at the forefront of connecting counsellors worldwide. IAC is working to advance the counselling profession worldwide and we invite you to join us in our mission.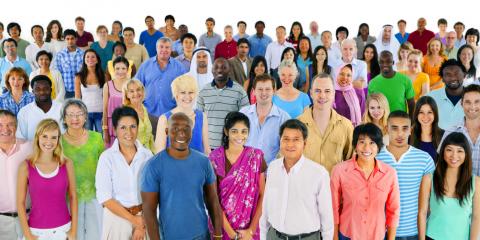 Over the years, IAC has connected to all of the major counselling associations worldwide. Please see a list of organisations that have recently joined HERE. We conservatively estimate the combined represented memberships, of counselling association we partner with to be over 350,000 counsellors.
IAC is continuosly engaged in a major global counselling project entitled the 'World Mapping of the Counselling Profession'. The aim of the project is to compile data and information about the scale, standards and contexts of counselling activity in each of the world's 196 countries. The mapping of the pilot region (Latin-America) was done in partnership with the American Counseling Association (ACA) -- whose support we gratefully acknowledge. Since then, the Canadian Counselling and Psychotherapy Association (CCPA) also sponsored the mapping of two world regions. Generating detailed knowledge about the counselling profession for each country will significantly raise public and professional awareness of counselling, enable enhanced advocacy (both national and international), and improve information sharing for individual counsellors and the wider profession. The World Health Organisation (WHO) encourage the IAC-ACA mapping activity as a positive development in gaining an accurate assessment of the numbers of mental health professionals worldwide. Please see the mapping website HERE.The mapping information will enable IAC to better utilise its consultative status with the aforementioned United Nations (UN) organizations. These inter-governmental (UN) organisations make important high-level policy decisions on mental health, education, work, and social issues. These decisions have a strong and direct influence on the approaches that national governments take to these matters. In turn, the national policies directly affect counsellors and the counselling profession in all countries. 
IAC membership is now available and we invite you to join IAC as a member. In doing so, you will be supporting the development of counselling worldwide. IAC membership creates an opportunity to demonstrate your commitment to inclusion, and communicates your values to clients, colleagues and others. IAC membership is open to groups (Associations, Education Institutes, and Services), and Individuals (e.g. IAC Professional Members, Students, Retired members) and carries with it multiple benefits including: 
IAC

's 

Journal

 (International 

Journal

 for the Advancement of Counselling) -- 

Quarterly

 

journal

 and access to all back-issues since 1978.

Acess to the IAC Webinar series.

IAC

 Newsletters: News, updates, articles, and events.
An 

IAC

 Logo for use on your materials.

Significant conference discounts and reports. 
Becoming an IAC member supports our work and brings with it multiple professional benefits. We look forward to welcoming you to IAC, and to the global community of counsellors.
Please contact us with any questions at: ceo@iac-irtac.org
Thank You