The IAC Executive Council has Regional Representation From Every World Region.
PRESIDENT: William Borgen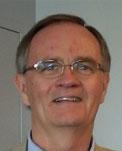 William Borgen is a professor of Counselling Psychology and Head of the Department of Educational and Counselling Psychology, and Special Education at the University of British Columbia.  Dr Borgen has conducted research and has developed programs in the area of life transitions and career development for several years.  He is a registered psychologist in BC and Alberta.  His work has been translated and adapted for use in Bhutan, Denmark, Finland, Hungary, and Sweden.  In 2005 Dr Borgen was awarded an honorary doctorate from the University of Umea in Sweden for his leadership in the development of counsellor education in Sweden.  Dr Borgen is a member of the Canadian Working Group on Evidence-Based Practice in Career Development, a group of researchers from six Canadian universities and the Canadian Career Development Foundation. Dr Borgen was elected to a four year term as a member of the Board of Directors of the International Association for Educational and Vocational Guidance in 2011.
TREASURER: Blythe Shepard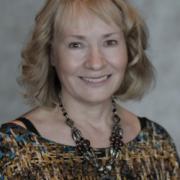 I am a Canadian of British and Indigenous (Mohawk) ancestry. I obtained my PhD in 2002 in Educational Psychology with a specialty in counselling  psychology from the University of Victoria, British Columbia. Currently I am a full professor in counselling psychology at the University of Lethbridge in  Alberta.  I am an active member of the Canadian Counselling and Psychotherapy Association (CCPA) and have gained the experience and expertise necessary  to promote the profession and its contribution to the mental health and well-being of all. My experience with CCPA includes:  four years as a national Board  member, six years as an Executive Committee member including President of the Association, four years as Chair of the Certification Committee, and three years as co-chair of the Inter-Provincial Mobility for the Counselling Profession project. I have been very involved in the regulation of the counselling/psychotherapy in Canada: as a member of the BC Task Group for the Regulation of Counselling and a co-developer of the entry to practice competencies for the profession (2006) and the revised edition (2016); a member of the The Federation of Associations for Counselling Therapists in BC (FACTBC); and a member of The Federation of Associations for Counselling Therapists in Alberta (FACT-Alberta). Recognizing that clinical supervision is an essential component of ongoing professional development, I have been instrumental in creating the national Canadian Certified Counsellor- Supervisor Certificate (CCC-S); in developing and instructing a graduate course in supervision sponsored by CCPA;  in co-authoring Supervision of Counselling and Psychotherapy: A handbook for Canadian Certified Supervisors and Applicants; co-editing the textbook, Supervision of the Canadian Counselling and Psychotherapy Profession; and co-editing the newly revised Canadian Counseling and Psychotherapy Experience: Ethics-Based Issues and Cases and the revised CCPA Standards of Practice. I currently chair the IAC Indigenous Roundtable. Promoting the profession of counselling/psychotherapy has been my life focus for many years in Canada and I am excited at the opportunity to take my energy into international initiatives headed by the International Association for Counselling.
CHIEF EXECUTIVE OFFICER: Naoise Kelly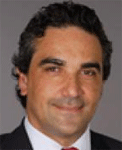 Naoise Kelly is the Chief Executive Officer (CEO) of the International Association for Counselling (IAC). He previously served on the IAC Executive Council, and as National Director of the Irish Association for Counselling and Psychotherapy (IACP) for seven years. Naoise is a board member of Northern Ireland's Independent Counselling Service (Contact NI).  He holds an M.Sc. in Mental Health (Hons - 1st) from Trinity College Dublin (TCD), and a Psychology degree (Hons) also from TCD. His master thesis focused on counselling's contribution to suicide prevention. Naoise has over 20 years of leadership and senior management experience in the mental health and non-profit sectors, both in Ireland and internationally, including seven years' service as manager of the Glencree Centre for Peace and Reconciliation, Ireland. He has extensive organisational development, governance and strategic planning experience. Other interests include working with victims of crime (as a volunteer and board member with Ireland's Crime Victims Helpline) and the development of mental health services. Naoise believes that IAC's greatest strength lies in the large numbers of Counsellors practising throughout the world, and that IAC can consolidate that strength to become a leading organisation in the quest to improve global mental health and well-being.
PAST PRESIDENT: Dione Mifsud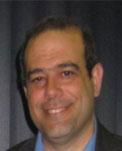 Dione Mifsud is the Past President of the International Association of Counselling (IAC) and Head of the Department of Counselling at the University of Malta.  He is also a former Head of the Department of Psychology at the same university, a former Head of the University of Malta Counselling Unit and a former President of the Malta Association for the Counselling Profession (MACP).  He designed and presently coordinates the first Masters in Counselling programme offered by the University of Malta.  He also co designed and co-coordinates an international Masters programme in Transcultural Counselling previously with the University of Maryland at College Park and currently as a collaborative degree with the University of New Orleans USA. His research interests include topics around counselling ethics, counselling supervision and transcultural counselling.
MEMBERSHIP SECRETARY: Ruth Falzon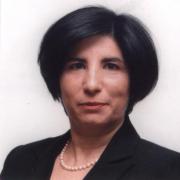 Dr Ruth Falzon is a lecturer at the Department of Counselling, University of Malta. Her areas of expertise include personal and social education, inclusion and Learning Disabilities. She coordinates PSD teacher-training methodology programmes. She is a member of the Executive Councils of the Malta Dyslexia Association, Malta Association for the Counselling Profession, Malta PSD Association, and a Board Director of the European Dyslexia Association. Dr Falzon was IAC  treasurer between 2010-2016. Her research interests include PSD, Dyslexia and inclusion. Her particular area of research interest is performance auto-ethnography and quality of life with regard to Dyslexia and self-esteem.
REGIONAL REPRESENTATIVES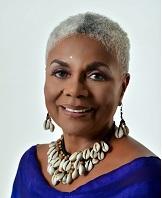 Immediate Past President, Trinidad and Tobago Association of Psychologists (TTAP).   A trained teacher, she worked at primary and secondary levels. After fourteen (14) years in the Government Service, she was accepted and completed a Master of Arts and Master of Education in Counselling Psychology at Columbia University in New York City, with emphasis on counselling adults and adolescents from diverse ethnic, cultural and socio-economic backgrounds. She returned home and found youth services sadly lacking in communities.   Mariama Children's Museum & Teen Turf: the Counselling and Activity Center for Children and Adolescents came into being.  It is a non-judgmental, caring, safe, community-based space for young people to gather, learn and dream. Anna Maria received a fellowship from the Dutch Government to study "Development, Law and Social Justice: A Human Rights Perspective" at the Institute of Social Studies, The Hague, The Netherlands. A published author of two books, Anna Maria also produced a video, which is used as a youth-training video, under the title:  "Our Culture Must Teach Positive Values."   Anna Maria is also a regular columnist in local newspapers and magazines, discussing issues which affect family life, children's rights, youth, their personal-social development and potential for success, as they journey to adulthood. She presented at IAC's Conference 2004, Jamaica, on the "State of Guidance and Counselling in Trinidad and Tobago," and received the Hans Z. Hoxter Fellowship to attend IAC's conference 2012, Manila, and The Philippines where she presented the paper: "Counselling to Advocate for the Human Rights of Children and Young People."  Anna Maria believes that mental ill-health which is plaguing our world today, can be addressed and resolved through the process of counselling, and that education is the key to creating awareness of the power of counselling to effect change personally and regionally.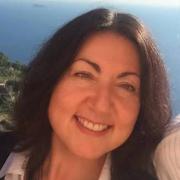 Jessica Bertolani (Regional Member for Europe)
Jessica Bertolani earned her Ph.D in Counseling from the University of Verona, where she worked for 10 years as a Research Associate and Coordinator of  the  Master Program. She is an Executive Council Member of the Association Continuando a Crescere, where she coordinates the counseling program. She is  an  Adjunct Professor at UMass and collaborates with the Center for School Counseling Outcome Research since 2008.  She is the coordinator of a founded  research project 'Eccomi Pronto' on self-directed learningwith Dr. John Carey (CSCORE, UMass). She is a Scientific Committee Member of ANCORE and the  Italian Journal of Counseling (AssoCounseling).
Regional Representative (Middle-East): Vacant
Regional Representative (Africa): Dominic Nsona
Regional Representative (Asia): Anasuya Jegathevi Jegathesan
Regional Representative (Oceania): Di Stow
Regional Representative (Latin America): Desiree Carlson
Regional Representative (North America): Matt Lyons
Members-at-Large
Member-at-Large: Jochen Becker-Ebel
Member-at-Large: Dirk Rohr