The IAC Executive Council has Regional Representation From Every World Region.
PRESIDENT: William Borgen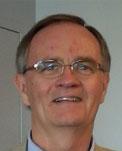 William Borgen is a professor of Counselling Psychology and Head of the Department of Educational and Counselling Psychology, and Special Education at the University of British Columbia.  Dr Borgen has conducted research and has developed programs in the area of life transitions and career development for several years.  He is a registered psychologist in BC and Alberta.  His work has been translated and adapted for use in Bhutan, Denmark, Finland, Hungary, and Sweden.  In 2005 Dr Borgen was awarded an honorary doctorate from the University of Umea in Sweden for his leadership in the development of counsellor education in Sweden.  Dr Borgen is a member of the Canadian Working Group on Evidence-Based Practice in Career Development, a group of researchers from six Canadian universities and the Canadian Career Development Foundation. Dr Borgen was elected to a four year term as a member of the Board of Directors of the International Association for Educational and Vocational Guidance in 2011.
TREASURER: Blythe Shepard
Blythe Shepard, Ph.D. is of British and Kanien'kehá:ka (Mohawk) ancestry and a professor in Counselling Psychology at the University of Lethbridge. She served on the Canadian Counselling and Psychotherapy Association (CCPA) Board and Executive for 10 years and is now President Emerita. She co-chaired the CCPA Clinical Supervision Competency Framework project which culminated in a national clinical supervision symposium in 2018. Dr. Shepard is the treasurer of the International Association for Counselling (IAC) and chairs the IAC Indigenous Roundtable.  She offers supervision to clinical supervisors in Canada.
SECRETARY: Nate Perron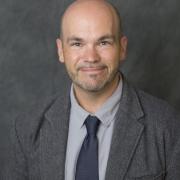 Nathan Perron serves as a core faculty member with the Master of Arts in Counseling Program of The Family Institute at Northwestern University in Illinois, USA. Dr. Perron obtained his PhD in Counselor Education and Supervision at Northern Illinois University in 2015, and has remained engaged in research and writing to explore elements of international counseling. Other areas of scholarship include children & adolescents, law enforcement wellness, and faith integration in counseling. Dr. Perron has a wide variety of experiences practicing professional counseling since 2005, and currently sees children, adolescents, adults, and couples in a private practice in his community where he lives in New Hampshire, USA, and online with clients in states where he is licensed. He is also a national certified counselor (NCC) with the National Board for Certified Counselors (NBCC), and has been a Master Trainer with the NBCC's International Division in an effort to promote mental health knowledge and awareness internationally. Dr. Perron has been increasingly involved with the work of IAC since 2013. He has served as a Member at Large with the Executive Council since 2018, and Chair of the Counselling Practitioners' Round Table since 2016. He has also been involved with other responsibilities including Chair of the 2018 Conference Scientific Committee, IAC Program Certification Reviewer, and Editorial Reviewer for the IAC journal, International Journal for the Advancement of Counselling (IJAC).
CHIEF EXECUTIVE OFFICER: Naoise Kelly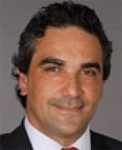 Naoise Kelly is the Chief Executive Officer (CEO) of the International Association for Counselling (IAC). He previously served on the IAC Executive Council, and as National Director of the Irish Association for Counselling and Psychotherapy (IACP) for seven years. Naoise is a board member of Northern Ireland's Independent Counselling Service (Contact NI).  He holds an M.Sc. in Mental Health (Hons - 1st) from Trinity College Dublin (TCD), and a Psychology degree (Hons) also from TCD. His master thesis focused on counselling's contribution to suicide prevention. Naoise has over 20 years of leadership and senior management experience in the mental health and non-profit sectors, both in Ireland and internationally, including seven years' service as manager of the Glencree Centre for Peace and Reconciliation, Ireland. He has extensive organisational development, governance and strategic planning experience. Other interests include working with victims of crime (as a volunteer and board member with Ireland's Crime Victims Helpline) and the development of mental health services. Naoise believes that IAC's greatest strength lies in the large numbers of Counsellors practising throughout the world, and that IAC can consolidate that strength to become a leading organisation in the quest to improve global mental health and well-being.
PAST PRESIDENT: Dione Mifsud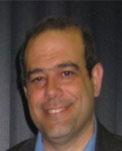 Dione Mifsud is the Past President of the International Association of Counselling (IAC) and Head of the Department of Counselling at the University of Malta.  He is also a former Head of the Department of Psychology at the same university, a former Head of the University of Malta Counselling Unit and a former President of the Malta Association for the Counselling Profession (MACP).  He designed and presently coordinates the first Masters in Counselling programme offered by the University of Malta.  He also co designed and co-coordinates an international Masters programme in Transcultural Counselling previously with the University of Maryland at College Park and currently as a collaborative degree with the University of New Orleans USA. His research interests include topics around counselling ethics, counselling supervision and transcultural counselling.
 MEMBERSHIP SECRETARY: Ruth Falzon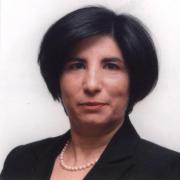 I joined IAC in 2007 when I attended the Cork conference in preparation for the 2008 Malta Conference.  My interest in the profession of counselling is due to the non-medical and empowerment model of the profession and my passion for the wellbeing of the individual for effective citizenship and healthy communities and nations.  I am involved in a number of organisations, namely: Elected Board Director and Treasurer of the European Dyslexia Association (EDA), elected Executive Council member of the International Association for Counselling (treasurer 2010-2016); an Executive Council Member (Treasurer 2010- 2018) of the Malta Association for the Counselling Profession (MACP);  secretary of the Malta Dyslexia Association (MDA) and treasurer to the  International Society for Policy Research & Evaluation in School-Based Counselling (ISPRESC). I am also involved in the Maltese Personal and Social Development Association (MPSDA) and am the president of the School Council of my home-community primary school. I am an Associate Professor within the Department of Counselling at the University of Malta. My first degree is a Bachelor of Education from the University of Malta (1978-1982), after which (1982-1983) I read a master in Learning Disabilities at Northwestern University (Illinois) and a doctorate (2008-2012) at Northumbria University (Newcastle).  My areas of expertise and research interest include Personal and Social Development Methodology, Specific Learning Difficulties - in particular, how emotional literacy, transversal/soft skills, performance auto/ethnography and counselling affect the quality of life of persons with dyslexia in the short and long term. I am also involved in training for dyslexia and helping skills with several colleges and universities in Bangalore, Chennai and Tamil Nadu.  I publish in journals, am invited to write chapters in books, have co-edited a first textbook on Wellbeing and am in the process of co-editing the second volume of this series of textbooks.  I am married with two adult children.  My daughter is also a counsellor specialising in Transcultural counselling, whilst my husband is a professor in Banking and Finance and my son immersed in Mathematics.  I believe that, inasmuch as literacy is essential to coping in today's civilisation, technology has advanced so much that persons for whom literacy is challenging can use technology to access literacy and present work in the literate form. I further believe that self-esteem and self-confidence are crucial to successful education and good Quality of Life.  This is why I focus on PSD methodology and research in counselling.  ruth.falzon@um.edu.mt
COMMUNICATIONS CHAIR: Lisa Isenman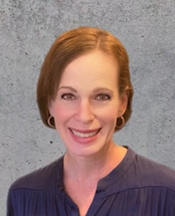 Lisa Isenman joined the Executive Council in 2022 as Communications Chair. Previous to a career change to counseling, Lisa lived in the U.S., Kenya, and the U.K., working in publishing, communications, and education, and recently served for ten years as Communications Director for an International Baccaleaureate school near Seattle. Lisa received her bachelor's degree from Washington University in St. Louis, master's in journalism from Columbia University, and is a 2023 master's candidate in counseling at Northwestern University. Through a private practice in the Washington, DC, area, Lisa sees a diverse range of adolescents, adults and couples, and is committed to building multicultural competence and promoting universal access to mental health care.
REGIONAL REPRESENTATIVES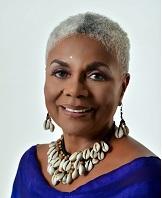 On July 17, 2017, I received an acceptance letter from President Dionne Mifsud, welcoming me to the IAC, after my application for "interim" Regional Member-Caribbean was accepted. The position became vacant because the previous member resigned.  I occupied the position until the IAC's Moncton AGM, in May 2019.  I was then elected the Regional Representative-Caribbean for a two-year term. I reside in the southernmost islands of the archipelago of Caribbean islands: Trinidad and Tobago.  The Caribbean still has a very "distant" relationship with the idea and practice of Counselling. Counselling is not embraced as an activity which really makes a positive difference in citizens' lives.  IAC's vision resonated with me.  "A World where Counselling is Available to All" is a vision in which I firmly believe. I resigned from our Government Service as a Guidance Officer, on my return from Columbia University in New York, where I obtained my M. Ed., and M. A. in Counselling Psychology. Here, I learned that behaviour change is possible through the professional counselling interaction. On my return I founded Mariama Children's Museum & Teen Turf: The Counselling and Activity Center for Children and Adolescents. This community-based, non-profit organization has been in operation for 29 years and is largely self-funded. I worked at Secondary Schools for over 10 years before obtaining my degrees, worked at a Family Counselling Service titled "Families in Action" and with Employee Assistance Programmes. I also travelled the Caribbean working at what was needed to transform organizations and communities for the better. I have been a Past President of the Trinidad and Tobago Association of Psychologists (TTAP), having served two (2) two-year terms of office.  I am a long-standing member of a lobby group of TTAP, working to impress upon present and past Governments (over ten years) for a National Psychological Trauma Center. In Trinidad and Tobago, many of our citizens are victims of very traumatic events.  I am also a regular columnist in our local newspapers about parenting issues and creating an awareness of the value of counselling. Since my involvement with IAC, I have also formed partnerships with the Caribbean College of Family Physicians (CCFP) and hope in this term to create a working relationship with PAHO/WHO- Trinidad and Tobago to assist with getting IAC's vision out to as many islands of the Caribbean as possible. 
Regional Representative (Middle-East): Kabeer N.V.
Kabeer N.V is a Transformation Coach with a passion in counselling and psychotherapy. He is the Founder and Managing Director of the social enterprise Lifelab International, a collaborative platform of experts in multiple disciplines that develops human capital and enhances individual efficacy. Kabeer is a Post Graduate in Psychology and Sociology. He holds an M.Phil in Sociology from the Delhi School of Economics. A founder coordinator of the Centre for Information and Guidance, India, he has been instrumental in initiating several breakthrough projects with the support of government and non-government organizations in India and the Middle East. These projects have been replicated and have subsequently impacted over 1,000,000 delighted beneficiaries in the last two decades. Some of these projects focussed on the development of career and psychological counsellors, training of volunteers for interventions at grassroots, training and mentoring of care takers in orphanages to prioritise emotional health of orphans, popularization of psychometric assessment tools in career planning to make such tools available at affordable charges for the less privileged in villages. Currently an expatriate in the Middle East, Kabeer focuses on professional collaborations to expand awareness on counselling and works to upskill mental health professionals and educators among nationals as well as expatriates across the region. He is also engaged in developing critical awareness of counselling practices among faith based leaders, and prepare them to promote the theme of 'co-existence in a pluralistic social environment. His integrated creative approach blends practical concepts and tools from contemporary disciplines like Transactional Analysis, Psychodrama, Creative Movements, Multiple Intelligence, Clinical Hypnosis and Neuro Linguistic Programming. 
Regional Representative (Africa): Dominic Nsona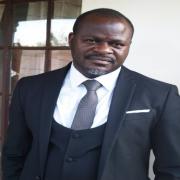 Dominic Nsona is a Psychosocial Counsellor who is a general practitioner and a strong believer in the client centered approach. Dominic works with Elizabeth Glaser Pediatric AIDS Foundation as a technical Advisor in HIV Counselling and Testing services( HTS) in Malawi old capital Zomba. Dominic has qualifications in counselling and health management programs and have great experience working in hospital settings. Dominic has in the minimum, 4!hrs of counselling time with clients every month. Such sessions range from grief and loss, marriage counseling, addiction related among others. Dominic is the President of the Malawi Association of Counselling (MAC). Dominic has also a successful career working for many years in church/faith based organization, counselling in hospital settings and working hand in hand with Malawi ministry of health in HIV related counselling and supervision, curriculum development, training standards, HIV testing and counselling policy formulation and reviews among others. Dominic is an affiliate of Health Choices, a South African based employee wellness program firm that specializes in EWP and has worked with so many of its clients in Malawi. Dominic lives in Zomba with his wife Gloria and their three children.
Personal Statement — I'm delighted to have been elected to the IAC Executive Council as the Regional Representative (Africa). I am a strong believer of the counselling intervention and that people of the world need it in all life's scenarios be it in life's decisions, career development, behavior change, almost every area. I believe I will contribute effectively to its growth in Malawi, Africa and the entire world wide. As a national President of MAC —  I am especially well-placed to contribute to IAC. MAC is currently working in the counselling policy that will contribute to the acknowledgment and recognition of counselling as a profession in Malawi. I believe the work of IAC can be best progressed through ongoing attention to research, training standards, accreditation, continuing professional development, and ethics: And specifically progressed by connecting groups and associations in areas of the world where counselling is more developed, with those in areas of the world where they are starting. I am delighted to be part of this global initiatives that aim at growing counselling both as a profession and plausible intervention that no one should ignore. 
Regional Representative (Asia): Anasuya Jegathevi Jegathesan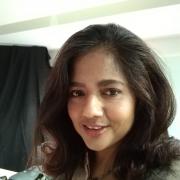 Dr. Anasuya J Jegathesan is a counsellor and supervisor. She is the Program Director of Psychology at a Private University in Malaysia (Taylor's University.) She specializes in grief and loss, Adolescents and Counsellor Education... Dr. Anasuya has a Doctorate in Counselling and is the Treasurer of  the PERKAMA International, the largest Counselling Association in Malaysia. Dr. Anasuya supervisors Counselling Interns for numerous non-profit organizations including KECHARA Soup Kitchen, PT Foundation and Malaysian Invisible Illness Association. She sees clients privately in issues ranging from grief and loss, trauma and suicide, spirituality, sexual identity, LGBT issues and adolescent-parent relationships. Dr. Anasuya has edited a book on Multicultural Counselling and developed therapy cards Journeys Through Life, to be used in a multicultural setting. Dr. Anasuya also does talks and workshops for young people on self-esteem, identity and Hinduism. The is a member of the SAI Organization and conducts value classes for teens weekly.
Personal Statement — I'm delighted to have been elected to the IAC Executive Council as the Regional Representative (Asia). I believe counselling and mental wellness is essential in supporting individual and social development as it proactively the development of healthy relationships. In Asia, counselling is predominantly focused on when trauma and issues arise, with age-old stigmas attached. There is a call to bring to light the power of counselling to proactively develop relationships and support societal development, to see Counselling not as just a tool for healing, but a tool for building healthy connections and buffering support systems to enhance emotional and cognitive resilience. I believe IAC will be an important bridge to support the development of counselling in Asia. As an inherently multi-cultural Organization IAC understands the need for the localization of approaches while maintaining international standards. I believe IAC provides an excellent platform to advance multi-cultural research, training standards, accreditation, continuing professional development, and globlization of ethical standards. The strategy if IAC to work with local non-profits supports global  connection and professional development. One of the best but side benefits of IAC is meeting interesting, engaging and amazing people from all over the world. This network enhances lives professionally and personally in a multitude of interesting ways. And I am grateful to meet all of you. 
Regional Representative (Europe): Suzanne Mohnani
Suzanne Mohnani has been working in the field of education for the past sixteen years, during which she has taught primary, secondary and post-secondary students.  In 2014, she was awarded a master's degree in counselling and is currently in the formative year of a postgraduate certificate in counselling supervision. Suzanne is the counsellor of St Aloysius College Sixth Form, a post-secondary Jesuit-run institution. She also forms part of the College's Senior Leadership Team.  The primary focus of her work is to support and strengthen the social and emotional wellbeing of the school community.  She is also the Designated Safeguarding Officer of the Sixth Form.  In this role, Suzanne is the first point of contact for anyone with safeguarding issues or concerns.  Throughout her professional career, Suzanne has taken a deep interest in Adlerian Psychology and is currently the chairperson of the Malta Adlerian Psychology Association.  She is actively involved in the preparation and delivery of presentations to parents and educators in relation to positive disciple, parenting and social and emotional wellbeing. Personal Statement: I am delighted and truly humbled to have been elected to the IAC Executive Council as the Regional Representative (Europe).  I am a strong believer in the benefits of counselling and the importance of social and emotional wellbeing. Given the right opportunity and availability, both education and counselling can drastically change people's lives.  By helping people understand, express, and manage the social and emotional aspects of their lives, I am sure that they will be able to drastically improve their wellbeing, and in turn, their quality of life. This belief has been my driving force and focus throughout my professional career, and it resonates fully with IAC's vision that "counselling changes lives for the better and reduces suffering.''
Regional Representative (Latin America): Desiree Carlson
Desiree Carlson is a psychotherapist with extensive professional experience. Desiree has developed and implemented a wide variety of therapeutic programs for youth, adults, men, women, singles, and couples. Desiree is a renowned national and international therapist, designer and instructor, who is skilled at facilitating seminars, workshops, trainings, and conferences, as well as providing individualized counseling services for individuals and groups. Desiree has experinece of collaborating with executive leadership, community stakeholders, local government, and media to accomplish mutually beneficial goals and objectives. Desiree is licensed as a counsellor, psychotherapist, and skills coach. She joined the IAC Executive Council in May 2019, in order to bring connection and evolution to counseling in Latin American countries. Desiree has dedicated over 10 years to the development of a therapy without borders through a phenomenological perspective. Developed a therapeutical tourism program where families and groups combine therapeutical experiences with traveling and/or connection with nature to habilitate sacred and safe spaces for more connected relationships. In Cozumel, Mexico, Desiree runs a non-profit organization with her husband which develops ecological understanding and promotes recycling.  
Regional Representative (North America): Matt Lyons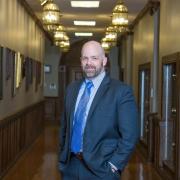 Matthew L. Lyons, Ph.D. is the Dean of the School of Social and Behavioral Sciences at the University of the Cumberlands. Dr. Lyons also serves on the American Counseling Association's Public Policy and Legislative Action Committee and is the Past President of Michigan Association for Counselor Education and Supervision.  He has published in the areas of leadership, professional identity, and multicultural counseling. Dr. Lyons primary scholarship interest are in the areas of transcultural counseling, globalization of the counseling profession, and human spirituality. Previous professional appointments include faculty member and Director of the Center for Counseling and Community Development at Central Michigan University and Assistant Professor at the University of New Orleans.
Member-at-Large: Kristen Dickens
Kristen N. Dickens is an Assistant Professor of Counselor Education at Georgia Southern University in Statesboro, Georgia. She is also a Licensed Professional Counselor and holds the credentials of National Board Certified Counselor and Approved Clinical Supervisor. Dr. Dickens' holds a master's degree in couples and family counseling and a doctorate in counselor education. She currently serves on three editorial boards for counseling journals in addition to pursuing her own scholarship and publication agenda. Dr. Dickens joined IAC in 2018 and the Executive Council in 2020 in an effort to broaden her knowledge of counseling practices outside of the United States and connect globally with counseling professionals. Attending the IAC conferences propelled her desire to find new ways to interact with international professionals within the IAC community and beyond. Through her service on the EC and Development Committee, Dr. Dickens is dedicated to seeking innovative ways of connecting the professional members within the organization and encouraging membership of graduate students across the globe. As an educator and practitioner, she represents the varying professional activities in which members are engaged. Dr. Dickens previously served as the national Chair of Chi Sigma Iota International's (CSI) Awards Committee from (2014-2020), a position that allowed her to connect professionally with faculty and students in counselor education programs, and counseling practitioners and supervisors. 
Consultant to the IAC Executive Council: Tommaso Valleri
Dr. Tommaso Valleri is a counselor and supervisor. He works in private practice in Florence. Since July 2009 he is General Secretary of "AssoCounseling" and he was the first President of "Federcounseling" (the Italian Federation of Counseling associations) from April 2013 to March 2018. He was also a member of the Board of Directors of "Società Italiana di Counseling" (Italian Counseling Association) from 1999 to 2009 and "Movimento Psicologi Indipendenti" (Independent Psychologists Movement) from 1998 to 2001. In his career he has served on numerous management boards of professional associations and companies. Tommaso was editorial director of the journal "Simposio, rivista di psicologi e psicoterapeuti" (Symposium, Journal of Psychologists and Psychotherapists) and is currently a member of the editorial board of the journal "Rivista Italiana di Counseling" (Italian Counseling Journal). He is the author of over 100 publications. In 2013 he wrote - with other colleagues - the Italy's chapter of the book "Counseling Around the World: An International Handbook". Today, alongside his commitment to professional politics, he is also involved in training. He teaches ethics in approximately thirty training institutes in Italy. As a technical and expert consultant, he takes care of assisting colleagues during proceedings against them and usually follows many colleagues for advice on issues related to the profession: privacy, tax, accreditation, advertising, etc. Tommaso joined the Executive Council in December 2019 and his goal is to bring Italy into a more international dimension.
Executive Council (EC) role descriptions: