A Warm Welcome
Thank you for visiting the IAC website. 
The International Association for Counselling (IAC) is the world body for the counselling profession. Established in 1966, IAC is an International Non-Governmental Organization (INGO). IAC's humanitarian movement advances the development of counselling in order to improve people's lives and well-being. Our association and members strive for human rights and the inclusive, sustainable development of our profession through the promotion of counselling, best practice and international cooperation. 
Our Vision is: "A World Where Counselling is Available to All".
What we do: Using our Regionalised structure (IAC Africa, IAC Europe, IAC Asia-Pacific, IAC North America, IAC Latin America and the Caribbean, IAC Middle East and Central Asia), our work-plans focus on the following priority areas: 
Advocacy for the Counselling Profession with Regional and U.N. Bodies: IAC supports its members by providing a united global voice for counselling. IAC contributes to formal United Nations (U.N.) deliberations through our various statuses (consultative, special and general) with U.N. organizations such as the Economic and Social Council of the United Nations(ECOSOC), the World Health Organization (WHO), the United Nations Educational, Scientific and Cultural Organization (UNESCO), the United Nations Children's Fund (UNICEF), and the International Labor Organization (ILO). Regionally, IAC also works with continental and supranational bodies such as the African Union, the European Union and the Association of Southeast Asian Nations. National Association representatives -- from member associations -- assist us with this important work. More about IAC and the

U.N. HERE

Agreeing Region-Wide Counselling Standards: 

In collaboration with National Associations and other stakeholders, we aim to develop policies that promote best practice outcomes. IAC's structure enables region-wide discussion and agreement on counselling standards to take place -- in an effective and organized way. We are mindful of the fact that the educational experience and policy framework in different countries varies significantly -- and we work with our partners accordingly. 

Supporting National Associations: IAC works with national association partners to assist them to reach their advocacy, standards and recognition aims. 
Advocacy for the Legal Recognition of Counselling (where not in place): Working in groups made up of representatives of our member associations, 

IAC represents the profession (to International Organizations and Governments) to have counselling better, and legally, recognised as a profession.

 We do this by w

orking closely with Regional Bodies (e,g the European Union, the African Union etc..).

 Recognition of the profession at regional and global levels is a central component of national/local level recognition and regulation. I

n some countries there is no counselling at all. IAC helps to establish counselling structures, (e.g. National Associations or Education Programmes) in those countries. 

Assisting in the development of counselling in countries (where there is currently none).
Education, Research and Practice Programmes: We have a wide range of activity including Conferences, Continuing Education (courses, webinars), Research (e.g.,World Mapping of the Counselling Profession), an International Counselling Journal (since 1978), Roundtables, 

Memberships (Click HERE)

 and much more.  
Counselling changes lives for the better and reduces suffering. IAC advances the development of counselling in order to improve people's lives and well-being. We invite you to join us in our mission.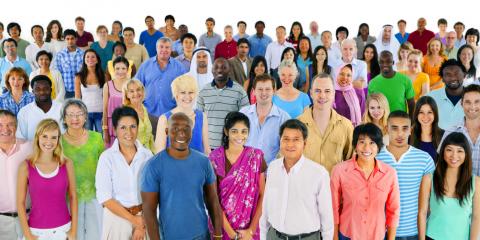 Memberships: For Individuals and Organisations:
For Counselling Associations: There are THREE LEVELS of Association Membership: PLEASE READ ALL DETAILS HERE 
For Individuals, Education Institutes and Counselling Services: There are multiple member benefits, including:
Up-to-date information on International Counselling Developments
IAC Journal: International Journal for the Advancement of Counselling (Quarterly) -- and access to all back-issues since 1978.
IAC Certificate of Membership (Click to see sample)
Use of Designation/Title* 
IAC Member Logo
Significant conference and events discounts
Contribute to decisions of strategic importance to the counselling profession (through feedback, meetings and surveys)
Service opportunities in volunteering roles
Opportunity to contribute to global counselling research (e.g. the World Mapping of the Counselling Profession) and projects
Four Newsletters per year (International news, counselling articles, employment, training, events, exchange etc.)
Advocacy support for your country's counselling aims (e.g. support in seeking better recognition for counselling)
Contribute and participate from anywhere in the world.
Voting rights at General Assembly/Meetings
Support the IAC vision of "A world where counselling is available to all"
Fast, user-friendly and low-cost application
Enhance your skills, knowledge and international opportunities.
Communicates your values
Contacts & Network: Connect and share experiences with a worldwide professional network of counsellors and leaders of the profession.
Multiple Continuing Education opportunities including one Free Webinars each year.
Becoming an IAC member supports our work and brings with it multiple professional benefits. Find all details on JOINING HERE. We look forward to welcoming you to IAC, and to the global community of counsellors.

IAC Quarterly Journal: The 'International Journal for the Advancement of Counselling' has been in publication since 1978. It promotes the exchange of information about counselling activities throughout the world. The journal contains over 1,400 conceptual, practical and research contributions that provide an international perspective on: theories and models of counselling and guidance; counsellor education and supervision; state of the art reports on counselling in specific settings; special populations; special applications; and counselling services in developing countries.
IAC Education and Online Courses: IAC has a number of online courses in development. In 2021 our course in Transcultural Counselling opened for registration -- creating a unique opportunity to learn online from world-renowned counselling experts. This 20-hour course is self-paced, and aims to increase participants' cross-cultural responsiveness in a flexible and supported learning environment. Participants receive a Certificate of Completion and fulfil 20 Continuing Education (CEU) Hours / Continuing Professional Development (CPD) Hours. It is suitable for counsellors who wish to expand their practice and customize their approach, either internationally or when serving diverse clients locally. Find out more information HERE and please see a short introductory VIDEO HERE.
World Mapping of Counselling Activity: Until recently, there has been no comprehensive and systematic global study of the counselling profession. IAC's 'World Mapping of Counselling Activity' is designed to generate detailed knowledge about the counselling profession in each of the world's 196 countries. This project has received World Health Organisation (WHO) endorsement and both the American Counseling Association (ACA) and the Canadian Counselling and Psychotherapy Association (CCPA) have sponsored the mapping of world regions. We gratefully acknowledge their support. Generating detailed knowledge about the counselling profession for each country will significantly raise public and professional awareness of counselling, enable enhanced advocacy (both national and international), and improve information sharing for individual counsellors and the wider profession. Please see the mapping website HERE
IAC Events: IAC conferences and webinars bring scholars, researchers, educators, students, professionals and other groups interested in counselling together to listen and share their knowledge, research findings and educational practices. Our conferences and webinar series contain diverse and high-quality line ups of keynote speakers, presenters, discussion groups, posters and social activity. IAC conferences (both in-person and online) have a lasting impact on the development of counselling in the host country — often becoming a catalyst for national progress and global reach. We look forward to connecting with you at an IAC event.
IAC RoundTable Meetings: IAC Roundtables are 'discussion and action' groups that present excellent opportunities for individual counsellors and associations from around the world to meet, discuss and plan activity with their international colleagues. IAC has RoundTables in the following areas: Research; Ethics; Associations (for Association Leaders); Practitioners; Indigenous Peoples; Students; Peace and Social Justice; and Projects. See HERE
Partnership and Collaboration: For over 56 years, IAC has partnered and worked with National, Regional, and Inter-governmental Organsiations and Institutes. IAC greatly values these relationships. For enquiries relating to partnership, hosting an IAC conference, sponsorship, organizational membership, or project collaboration, please contact the IAC Chief Executive Officer: Mr. Naoise Kelly. Email: ceo@iac-irtac.org
Thank You