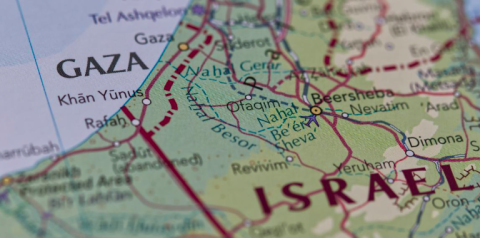 As an international non-profit organization with a humanitarian mission, IAC promotes well-being, respect, social justice, and peace. We are deeply saddened and concerned by the recent violence in the Israel-Hamas conflict and the tragic loss of lives across the region. IAC wants to express solidarity with our counselling colleagues and the communities you serve around the world. More than ever, we believe mental health is a human right and decry and deplore the violence and brutality that threatens it.
Acknowledging the importance of culturally relevant counselling practices around the world, IAC has assembled a few resources for counsellors who are serving those affected by the conflict, both directly and indirectly. We have included resources that offer support in the face of bigotry, especially anti-Semitism and Islamophobia, and the need to cope with a news cycle full of violent photos and images. Please reach out if you have further suggestions of resources for your peers. We will continue to add to this page. Thank you for being part of our international counselling community and for the essential humanitarian work that you do. 
ACA article: Crisis Counseling: A Blend of Safety and Compassion
ACA article: Prioritizing Trauma-Informed Care
ACA article: Treatment strategies for race-based traumatic stress
ACA web page: Trauma and Disaster Mental Health
BACP toolkit: The EDI Coalition toolkit
BBC article: Israel Gaza war: History of the conflict explained
Berkeley Greater Good magazine article: Resources for Peace and Conflict
Berkeley Greater Good magazine article: Six Tips to Avoid Being Overwhelmed by the News
Childline web page: Worrying about Israel and Gaza
CNN article: How to protect your mental health while keeping tabs on the Israel-Hamas war
CNN Podcast: How to Cope with The Current News Cycle
Common Sense Media: How to Talk to Kids About Violence, Crime, and War 
Learning for Justice: Discussing War and Conflict: Resources for Educators, Parents and Caregivers
National Association of Independent Schools (U.S.): Resources for Educators About the Conflict in the Middle East
Northwestern University: Self-Care Strategies for Managing Secondary Traumatic Stress
NPR article: How to help humanitarian efforts in Israel and Gaza
 
SAMSHA fact sheet: Tips for Survivors: Coping with Grief after a Disaster or Traumatic Event
SAMSHA web page: Compassion Fatigue and Self-care for Crisis Counselors
SAMSHA web page: Incidents of Mass Violence
UNICEF web page: How to talk to your children about conflict and war
WHO free publication: Mental health of refugees and migrants: risk and protective factors and access to care
WHO web article: Five key themes for improved mental health care for refugees and migrants
WHO Fact Sheet: Mental Health in Emergencies
WHO Fact Sheet: Mental Health and Forced Displacement
Know of other helpful sources to share on this page? Please email Lisa Isenman.