Welcome to the IAC Conference Page 2024!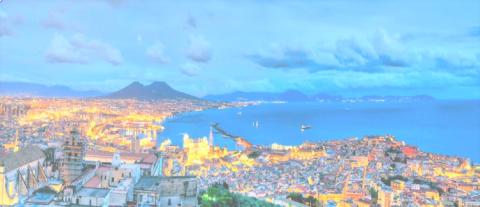 The global community of counselling will meet in beautiful Naples, Italy, from the 28th  -- 30th June 2024. 
IAC is very pleased to be working with AssoCounseling (Italy's largest counselling association) to deliver this event. The 2024 conference will have an exceptional line up of Keynote speakers, Presenters, Discussion Groups, Posters and Social Activity.
Conference Theme: "Counselling Around the World: Promoting Well-being and Resilience in Individuals and Communities"
Conference Location: Naples, Italy, Europe
Conference Venue:  Starhotels Terminus in Naples (Website HERE) -- Piazza Garibaldi, 91 - 80142 Napoli  
Keynote Speakers: To be announced. Will include a Keynote presentation from a World Health Organization (WHO) representative 
Proposal/Abstract Submission Dates: 16 August - 30 September, 2023. Learn more and submit your proposal.
Booking Accommodation: Conference rates have been negotiated with the Hotel. They apply until the 15th of October 2023 and are as follows: 
Conference rate for Single rooms is €190,00 euro per night 
Conference rate for Double rooms is €210,00 euro per night
Conference Booking code: AASS280624 (this is the code to communicate when booking rooms through the hotel or the hotel's website) 
IAC has no involvement in travel or accommodation arrangements of conference attendees. Please Email: 
terminus.na@starhotels.it
 or Phone: +39 081 7793111 the Terminus Hotel with any questions. 
Conference Registration and Booking: Tickets for the conference will be on sale from Mid-September 2023 -- through the conference website operated by Assocounseling. Prices (all in Euros) are as follows:
                                                                            Early Bird (

until Nov 15th

)                                    Full Fee
IAC Professional Member                                        € 455                                                    € 505
IAC Affiliate Member                                                 € 475                                                    € 535
IAC Student/Retired Member                                   € 375                                                    € 425
Non-Members                                                            € 595                                                    € 655
NB: To avail of the above membership discounts, conference attendeees must be members at the time of booking and attending the conference. IAC membership information HERE. 
Reduced Fee tickets for those from non-high income countries are also available. Please email: events@iac-irtac.org
Gala Dinner: A Conference Gala Dinner will take place on Saturday the 29th of June 2024. More details to follow. Cost €85 approx.
Conference Opening Times: 8 am to 6 pm (28th and 29th) and until 14:00 (on Sunday June 30th 2024) 
Conference Sponsorship: A full range of sponsoirship options will be available to those looking to advertise at, or support, this international event. Information to follow.
Languages: The conference will be conducted in English and Italian. During the plenary sessions, simultaneous translation in Italian/English and English/Italian will be available. 
Contact: Please contact events@iac-irtac.org  if you have any questions.
Thank You