Projects Round Table: Working Together and Sharing Resources to Enhance Counselling. 
 The aim of the Projects Round Table is to facilitate collaborative projects through the IAC network of counsellors worldwide, in a culturally sensitive and respectful way.
 Projects Round Tabe Chairperson: William Borgen (Canada)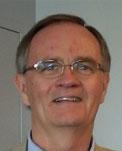 William Borgen is a professor of Counselling Psychology and Head of the Department of Educational and Counselling Psychology, and Special Education at the University of British Columbia.  Dr Borgen has conducted research and has developed programs in the area of life transitions and career development for several years.  He is a registered psychologist in BC and Alberta.  His work has been translated and adapted for use in Bhutan, Denmark, Finland, Hungary, and Sweden.  In 2005 Dr Borgen was awarded an honorary doctorate from the University of Umea in Sweden for his leadership in the development of counsellor education in Sweden.  Dr Borgen is a member of the Canadian Working Group on Evidence-Based Practice in Career Development, a group of researchers from six Canadian universities and the Canadian Career Development Foundation.  Dr Borgen was elected to a four year term as a member of the Board of Directors of the International Association for Educational and Vocational Guidance in 2011.