Welcome to the IAC Conference Page 2024!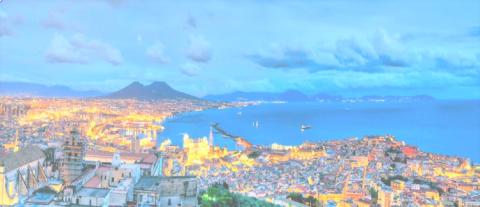 Save the Dates!: The global community of counselling will meet in beautiful Naples, Italy, from the 28th  -- 30th June 2024. More details will be posted in June 2023.
IAC is very pleased to be working with AssoCounseling (Italy's largest counselling association) to deliver this event. The 2024 conference will have an exceptional line up of Keynote speakers, Presenters, Discussion Groups, Posters and Social Activity.
Conference Theme: "Counselling Around the World: Promoting Well-being and Resilience in Individuals and Communities"
Keynote Speakers: To be announced. Will include a Keynote presentation from a World Health Organsization (WHO) representative 
Paper/Abstract Submission Dates: Opening July 2023 
Conference Location: Naples, Italy 
Conference Venue: To be announced in June 2023. It will be a central location in Naples -- with convenient accesss from the airport.

Further Information:
CONFERENCE OPENING TIMES: 8 am to 6 pm (28th and 29th) and until 14:00 (on Sunday June 30th 2024) 
LANGUAGES: The conference will be conducted in English and Italian. During the plenary sessions, translation in Italian/English or English/Italian will be available. Some panels will have consecutive translation,  others will be conducted in Italian.