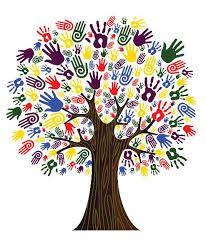 Volunteering at the International Association for Counselling   
Would you like to be an IAC E-Volunteer and help us reach our vision of: "A World Where Counselling is Available to All"?
If so, IAC would like to hear from you! - IAC is Seeking Volunteers for a variety of roles to help us deliver our mission and enable us to connect counsellors worldwide.
Type of Volunteering: E-Volunteering (aka Online/Virtual/Digital/Cyber volunteering) is volunteering off-site through the Internet and by using your personal (e.g. home, college) computer/electronic device. E-volunteering is as helpful and impactful to IAC as traditional volunteering.
What Type of Roles? These include researching, translating helping and with IAC social media and administration. No matter where you live in the world, you can support IAC projects. The volunteer role descriptions (below) are currently available to those interested in the development of counselling worldwide and/or gaining some work experience in the field.
Available Roles:
·      IAC Mapping Project Volunteer – researching and mapping the counselling landscape in your world region (x 4)
·        IAC Social Media Volunteers (x 2)
         IAC Translation Volunteer - English/Spanish (x 2)
All volunteers work 'virtually' i.e. from their own country and computing base (e.g. home computer/personal device). Work times are completely flexible. Volunteers will receive an induction, supervision, recognition and support from IAC (more details in each role description). Volunteers are asked for a minimum commitment of one year's service (of between 6-8 hours per month). Volunteers must be aged over 18. Join the Global Counselling Movement - Thank You     
How to Apply: Please email CEO@iac-irtac.org with a short (less than one page) letter of interest and attach your CV.
IAC - Connecting Counsellors Worldwide