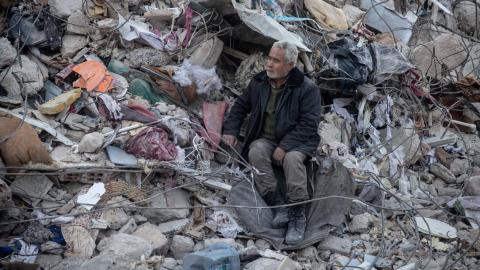 Türkiye and Syria Earthquakes
On 6 February 2023, a series of massive earthquakes struck south-eastern Türkiye near the border with the Syrian Arab Republic. These and hundreds of aftershocks caused significant destruction on each side of the border, claiming tens of thousands of lives, and leaving over one hundred thousand injured, across both countries. Much of the essential infrastructure, including health facilities, has been damaged or destroyed.
As an association, IAC wishes to extend a message of support and solidarity for the victims of the earthquakes that have devastated the region. All counsellors everywhere are thinking of those suffering through this terrible crisis. We particularly think of our many Turkish friends and counselling colleagues. We join in the United Nations call for sustained and safe access for the delivery of humanitarian assistance to Syria. We will offer all and any support we can in the mental health and psychosocial response. Follow updates from the International Red Cross HERE, and World Health Organization HERE.