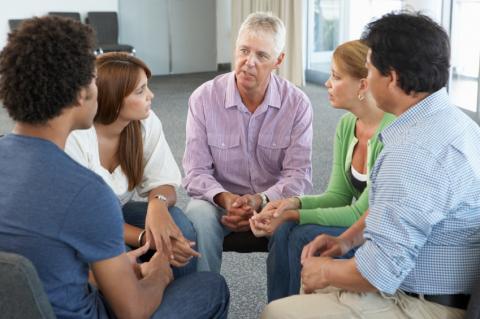 IAC Membership: The vision of IAC is "A world where counselling is available to all". Counselling can and should be offered more widely; it can improve people's lives and can make a significant contribution to alleviating world difficulties. Here are some other reasons to join:
You are joining a Movement – counselling changes lives for the better and reduces suffering. Our humanitarian movement advocates for more access to counselling.

IAC has consultative status with International organisations (e.g. UN Agencies such as UNESCO and the ILO) and represents the voice of counselling at the international decision making level.

IAC seeks to work with International NGOs that send people to the world's problem areas (e.g. to help in the aftermath of catastrophes), in order to increase the role and contribution of counselling.

IAC lobbies and influences governments and other International organisations to have counselling better recognised as a profession.

In some countries there is no counselling at all. IAC can help to establish counselling structures, (e.g. National Associations or education courses) in those countries.

IAC is working to advance the counselling movement worldwide and can do with your help.

IAC provides unique access to a community of counsellors, educators, and researchers with an interest of counselling around the world. Our meetings provide members with opportunities to develop themselves personally and professionally. We share a newsletter, active international research groups, notices of international meetings, and affiliations with many Intergovernmental and United Nations organisations, including UNESCO, the World Health Organisation, the International Labour Organisation, ECOSOC and UNICEF. Although these benefits are valuable, many members note the greatest resources of IAC is its people and the international relationships fostered through its meetings and notices. Sustaining IAC, its meetings, networks and newsletters require funds as well as a great deal of professional involvement. We ask you, as a member of the international counselling community, to support IAC through maintaining your membership.
To Join - Go to the Membership page
Thank You.